You are here
Training Resources
Feldman Performance Gear
T-shirts are for sale on site

Training Equipment
Powerblock - If you train in home or have your own small training facility, these are perfect.
Training Books and Manuals
5/3/1: The Simplest and Most Effective Training System for Raw Strength, Kindle - If you're looking for a long term, time tested approach to training, this is about as good as it gets. As you can see from the recommended links below, I have the upmost respect for the simplicity and effectiveness of this program.
Beyond 5/3/1 - The 3rd edition of 5/3/1 with some more complex methods.

Starting Strength - A great choice for a novice lifter. A in depth look at the squat, deadlift, bench press, and overhead press.

Practical Programming for Strength Training - Rippetoe's programming considerations for a novice to advanced lifter.
Complete Olympic Lifting - Wil Fleming put on an outstanding product here. Ranks right up there with Greg Everett's work.
Ultimate Program Builder - If you're looking for an outstanding product on program design, this is top notch. Not only does it have progressions, regressions, rest, mobility work, etc. but it allows you to print programs you could use today straight from the product.
Becoming a Supple Leopard - One of best moblity/injury/movement books you'll ever read. Kelly did an outstanding job putting some in depth ideas together for the lay population.

Habitual Strength - A fantastic book for trainees looking to improve their everyday health and function. Daily recommendations for returning to our God-given strengths.

Post Rehab Essentials - Dean Somerset is one of go to guys when you are looking for more knowledge about rehab, dysfunction, physiology, program design, and training. One of the better products you're going to find on rehab.
Muscle Imbalances Revealed, Lower Body Edition - A look into imbalances for the lower body that could be holding your performance back. A somewhat entry level product but lots of great information.
Olympic Weightlifting for Sports - Greg Everett takes an Olympic sport and puts in into an athletic setting. An outstanding resource.
Olympic Weightlifting - The DVD is listed above. One of the best books out there on Olympic Weightlifting.
Never Let Go - Early writings from Dan John. He touches quite a few aspects that are basic but very much looked past at times. Reading Dan John's work really turns a "light" on.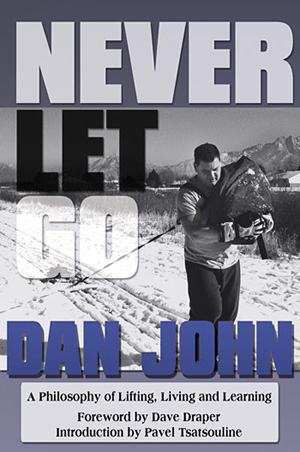 Intervention - The five principles from Dan John. Strength training for lean body mass and joint mobility work trumps everything else, fundamental human movements, assessing standards and gaps, applying park bench workouts throughout a training lifetime, and striving for mastery and grace.

The Juggernaut Football Manual - If you're a strength and conditioning coach for football athletes, this is a complete resource.
Muscle Building Secrets - Jason Ferruggia is a game changer in the training world. A time tested training program for the trainee who is looking to pack on some muscle.
Renegade Cardio - Full of great finishers to end a training session. From barbell complexes, bodyweight circuits, kettlebell finishers, to bike circuits.
High Frequency Training - Chad Waterbury makes you take a step back and take a different look at your training. Too much volume has at times been deemed a problem when it comes to overuse injuries, but when done right it can be very effective. There is also a fantastic look into nutrition and intermittent fasting.
Power to the People! - Pavel with an interesting, effective approach as always.
The Purposeful Primitive - Not for the everyday trainee but a in depth look at biomechanics, nutrition, and sport psychology by Marty Gallagher.

2x4 - Bret Contreras's first program. This is for you if you're looking for a long term training program with an emphasis on strength along with a very educational product.
Easy Strength - Great work from Dan John and Pavel. This is not a cookbook style book on strength but an in depth discussion on strength training with some background and years of experience from two of the greats.
Deadlift Dynamite - Everything you need to know about the deadlift. From an athlete who was pulled 1,000+ pounds, you'll learn a dozen plus things from this ebook.
Off the Floor: A Manual for Deadlift Domination - A well put together ebook with some interesting thoughts on deadlifting and a great program to bring up the deadlift.
365 Strong - If you're a powerlifter, this is a great read.

Football Speed - There are quite a few "speed manuals" out there. This resource keeps it simple and effective for speed, agility, plyo, and conditioning work for football.

Lift Weights Faster - Jen Sinkler's conditioning ebook. If you're main goal is fat loss, this is a great option. There is some great video and all ready done for you conditioning ideas.

Juggernaut Method 2.0 - This program is a blend of 5/3/1 with some plyometric and conditioning added in.
Starting Strength - Great book for coaches to learn how to teach someone to squat, bench, and deadlift.
Bioforce HRV Training - A game changer. If you're someone who takes your training seriously and cares about your long term success I couldn't recommend this products more.

Essentials of Strength Training and Conditioning - Published through the National Strength and Conditioning Association, and a fantastic resource.
Exercise Physiology: Energy, Nutrition, and Human Performance – A must read it if you want to be a successful coach.
Diagnosis and Treatment of Movement Impairment Syndromes - Hands down one of the best training books I've ever read.
Practical Programming for Strength Training - Great product on the differences in program design between a novice, intermediate, and advanced lifter.
Muscles: Testing and Function With Posture and Pain - A functional anatomy must.
The Trigger Point Therapy Workbook – Some cool stuff on the power of self-healing with soft tissue work.
Ultimate Back Fitness and Performance - A great entry level book. McGill's work is a must read for low back health.
Combat Core - This e-book and collection of bonuses is without a doubt the most innovative, effective "core training" product on the market.
Ultimate MMA Conditioning - Not just for MMA trainees. A resource that'll make you rethink how you do all of you conditioning.
Strength Training for Young Athletes - A great text dealing with the psychology of training young athletes and the variables one needs to make with their programming.
The Art of the Deload - An easy to read e-book that discusses a side of training people don't consider: the importance of incorporating downtime, or planned regeneration periods, into their training programs.
Maximum Strength - An excellent product by Eric Cressey. Entry level into lifting heavy things, easy to follow and has seen some great success.
Show and Go - The "sequel" to Maximum Strength, and quite honestly one of Eric Cressey's most through products.


High Performance Handbook - Eric Cressey's newest program. It by far, tops his other two products above. Consider it an updated version to his other products, with add ons included. The nutrition handbook Pierre is worth the investment as well.
Training CDs, DVDs, and Audio
Complete Athlete Development 2.0 - A very in depth product put together by some of the top names in the training world: Hartman, Robertson, Fleming, Thomas, Remedios, and more.
Olympic Weightlifting: A Complete Guide for Athletes and Coaches - Same as listed above but in a DVD fashion.
Assess and Correct: Breaking Barriers to Unlock Performance - If you don't assess as a fitness professional (ps - you need to) or if you're a trainee who trains on your own and want to stay healthy this is the product for you.
Functional Stability Training for the Core - An outstanding resource by Eric Cressey and Mike Reinold on problems, fixes, training, you name it on the core.
Chicago In-service - A hit 'em all live taping from Mike Roberton. Covers everything from knees to low back to program design.
Functional Strength Coach 4.0 - Mike Boyle is as good as it gets. A hit 'em all product well worth the money.

Functional Strength Coach 5.0 - Mike Boyle's best product I've seen.
Conditioning Blueprint - Conditioning is a very "vague" term that is used quite often. Conditioning is far more than some intervals or a three mile run.
Muscle Imbalances Revealed, Upper Body Edition - With other contributions from the likes of Tony Gentlicore, Rick Kaselj, Dean Somerset, and Dr. Jeff Cubos, this is pretty much one of the most comprehensive products on upper body assessment and training out there.
Building the Efficient Athlete - A absolutely great resource for athletes and for those who train them.
Magnificent Mobility - The perfect lower body warm-up. For all of you with bum hips, knees, and lower backs.
Inside-Out The Ultimate Upper Body Warm-Up - The upper body can be a tricky thing, a "starter" for those getting into the fitness world or those looking for an effective warm up other than some arm circles.

Nutrition Books, Manuals, CDs, DVDs, etc.
Metabolic Cooking - The newest cookbook from Dave Ruel. Better than Anabolic Cooking in my mind.
Anabolic Cooking - One of the best cookbooks out there, hands down.
Precision Nutrition - The best nutritional resource out there. Everything you need to know to help you get started setting up your own nutritional plan. You have no excuse not to succeed with this resource.
Supplement Reference Guide - Everything and I mean everything you need to know about any supplement you could think of put together by Examine.com.
All About Intermittent Fasting - An outstanding FREE resource by precision nutrition with everything you need to know on intermittent fasting.
Renegade Diet - Jason Ferruggia breaks all the rules. Breakfast is a thing of the past, feast as night, don't eat 6 meals a day. Based off of intermittent fasting, this can be very effective nutritional lifestyle, given the right situation.
Renegade Recipe Guide - A non bank breaking recipe guide full of tasteful, nutritious foods.
Gourmet Nutrition - A fantastic, very detailed cookbook. Great recipies for just about everyone out there.
Gluten Free Desserts - At $10 it's a steal. Not all of these choices are "healthy" but they take some not so great desserts and allow you substitute mostly healthy choices.
Carb Back Loading - An interesting lifestyle into eating junk food. Not for the beginner who doesn't have a sound nutrition plan. Can be effective for those who lift weights and want a smart way to cycle carbohydrates with smart food timing.
The Omnivore's Dilemma - A long but very interesting look into today's food you're eating. Pollen is an outstanding writer.
Nutrient Timing - When and why it can be important to eat a certain food at a certain time.

Business/Self Improvment Books
Drive - Most people think that the best way to motivate us is with rewards - the carrot and stick approach. That's a mistake says Daniel Pink, and I couldn't agree more.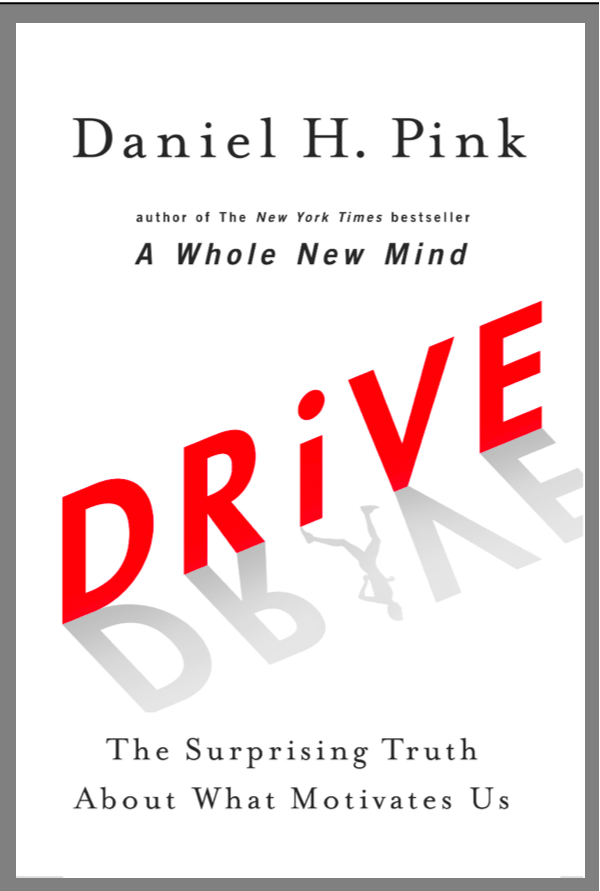 Switch - Written by the same guys who wrote Made to Stick, this book goes into detail on how to make change when change is hard.

Websites
www.T-Nation.com - In my opinion, the best site for information on anything fitness related from some of the most well known authorities in the industry.
www.EliteFTS.com - A website dedicated entirely to the topic of lifting heavy things. These are great articles from some of the top names in the industry.

Blogs
http://brianstpierretraining.com/
http://www.jtsstrength.com/articles/
http://www.strongfirst.com/blog/
http://www.negharfonooni.com/blog/
http://www.defrancostraining.com/ask-joe.html
http://www.dieselsc.com

http://www.strengtheory.com
http://www.catalystathletics.com
http://www.dangerouslyhardcore.com
http://www.totalperformancesports.com
http://www.t-nation.com/archives.do
http://www.precisionnutrition.com
http://optimumsportsperformance.com
http://robertsontrainingsystems.com
http://www.romanfitnesssystems.com
http://www.girlsgonestrong.com
http://www.ericcressey.com/blog
http://www.billhartman.net/blog/
www.PubMed.com (links to abstracts from loads of journals)